Instead of using my name for my website, I have chosen Genetic Disposition because it goes beyond what people call me; it acknowledges what I am made of and how that shapes the inevitability of not only my physical traits, but how deep the urge is for any of us to be a creative human being. If you would like to reach me directly, please send email to
figment@geneticdisposition.com
If you have comments you would like to make, please use the form below:
Newsletter:
Subscribe to my newsletter filling the form below.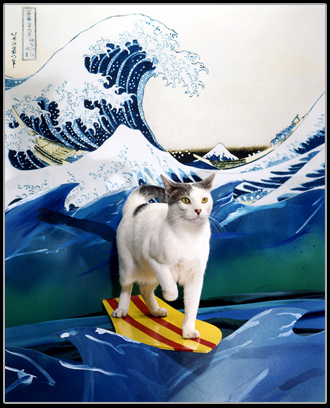 This is my cat Figment. I took his name for my email address because he is simply the best example of a benevolent natural spirit I have ever experienced. This image is a tribute not only to his outgoing and confident nature, but his enduring humor. Since this photo was taken, he has gone on to surf with his ancestors, but his mark on my life will remain indelible.